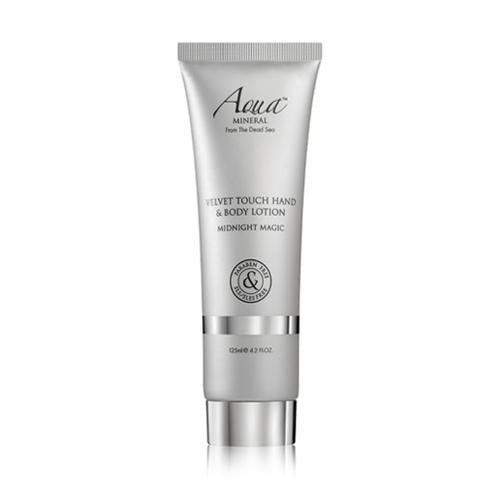 VELVET TOUCH HAND & BODY LOTION
This luxurious, delicately perfumed emulsion instantly moisturizes and revitalizes your hands and body, leaving your skin wonderfully soft and smooth.
Based on moisturizing sesame seed oil, jojoba oil, olive oil, and avocado oil, the perfectly balanced formula contains restorative Dunaliella algae, Dead Sea minerals and Vitamin E that deeply nourish the skin, as well as invigorating ginseng and rosemary essence. Quickly absorbed, it is ideal for use after your shower, bath, or visit to the sea or the pool.
Apply a small amount and massage into your skin until absorbed. For best results apply regularly after shower or bath, or anytime your skin needs a moisturizing lift.