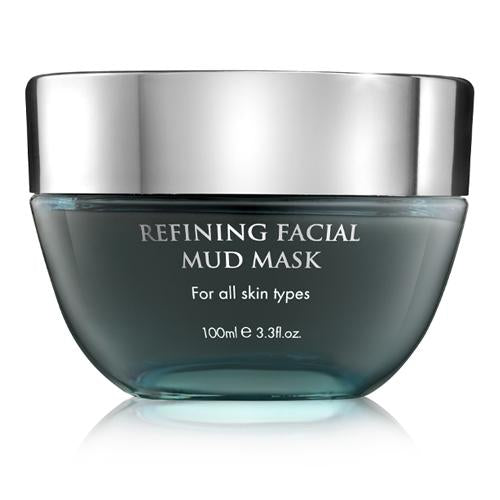 REFINING FACIAL MUD MASK
This detoxifying, nourishing mask works to refine skin texture, while stabilizing oily secretions and reducing unsightly blemishes. Designed to freshen troubled skin, it draws out oils and lifts dead cells, helping to strengthen and protect your complexion, giving it a wonderful sensation of flexibility.
Based on mineral-rich Dead Sea black mud and aqua water, and an herbal complex of moisturizing aloe vera, sweet almond, and jojoba oils, it also contains eucalyptus and mint oils that are natural preservatives especially beneficial for oil-prone skin.